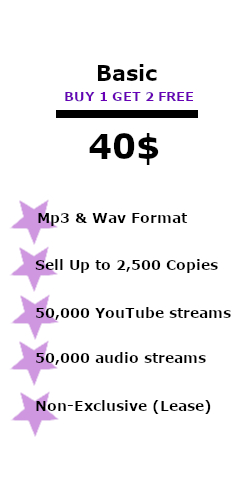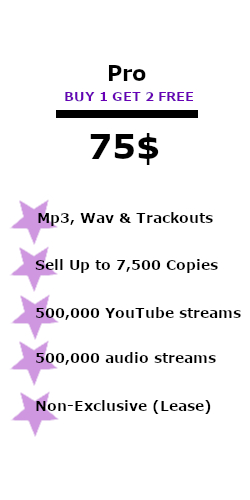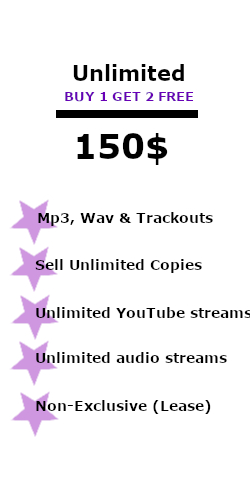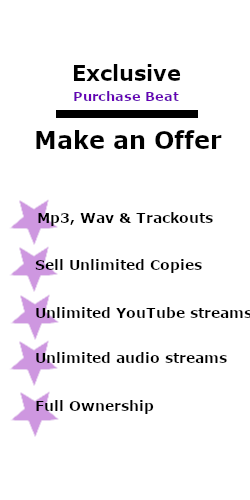 FAQ
Why should I buy Beats Online?
Where 20 years ago independent artists struggled to publish their music, nowadays in the digital world modern interprets facing a high competition although their music is already published. Additionally, it has to be mentioned that music has ever been and is still an expensive business. Buying beats online offers you a fair way to receive high-quality instrumentals from professional producers that help you to stand out of the average.
How do I buy beats from your Store?
Just clicking the beat and you can hear the complete tagged version. If you want to purchase one of them, simply click on the "Add" button and you can choose between different Licenses.
What does the different licenses include?
Depending on the status of your career you can adjust your contract by choosing different licenses. You can find the full licensing terms in the beat catalog. When you click on the name of the beat, you will lead to the information window of the specific beat, which additionally will show you all licensing options.
How do I activate the discount?
Simply adding three beats of the same license to the catalog and the discount will be activated automatically.
How do I get additional discount codes?
When you sign up to the newsletter, you will receive special discount cotes periodically. Additionally, you are signed into the newsletter after purchasing your first beat. So you definitely want to be in that newsletter!
Will the voice Tag be removed after purchasing the beat?
Yes! With the buying process, you will receive a link where you can download the agreed versions of that beat without the voice-tag.